2020 is a year filled with unprecedented change. The year was began to turn its attention to the COVID-19 pandemic which affected globally in society, the economy, and even more. Despite all of the challenges and obstacles of 2020, Vechnology has been growing stronger and firm with supports from many parties.
Before the end of 2020, here are some of the round-up of the biggest news and events that happened in Vechnology.
January
TOP 8 Finalists To Advance To The Final Round In BaseConf 2020
Thanks to BaseConf 2020, Vechnology was given the opportunity to pitch our business idea and product lines. BaseConf 2020 is the first-ever regional business & technology conference in Iskandar Malaysia, organized by startup ecosystem builder, START, in collaboration with Techsauce, Southeast Asia leading source of tech and business news.
February
Introducing PPE Vending Machine For The Prevention of COVID-19
This is the period where Malaysia began to experience an increasing number of COVID-19 cases. The public and private business premises were closed and hit the hardest. Vechnology was actively involved in doing our responsibility by using contactless smart vending machines. We were helping the businesses to transform their physical store into automated retails. To solve the shortage of safety equipment, Vechnology introduced the best solution – Personal Protective Equipment (PPE) vending machines such as masks and sanitizer to distribute for the public.
March
RM3000 Subsidy Programme – Helped To Sustain Business and Employees
The impact of Covid-19 has weighed heavily on businesses and employees. With the slogan, "Vechnology cares for you", Vechnology has provided a RM3,000 subsidy to help the related parties to transform their business/kick-start into a vending machine business. This action is to sustain businesses and safeguard employment.
April
The First-Ever Live Conference by Vechnology to 19,860 Audiences
The first-ever live conference with Ignatius Ong, CEO of Touch 'n Go eWallet together with Lance Ong, CEO of Vechnology. This sharing was focusing on the change of consumer's behavior during COVID and the digital transformation – a society of digital and contactless mechanism for business transactions that foreseen this will bring a great impact to the market. This webinar was receiving huge support from the public and we managed to reach the awareness of 19,860 audiences!
Top 6 Finalists at Tech in Asia Virtual Pitch Night 2020
Vechnology has been selected as Top 6 Finalist to make our virtual pitch in front of a panel of investor-judges and the audience of founders, investors, and professionals from top tech companies, during Tech in Asia Virtual Pitch Night. Vechnology was spotlighted with the unique business idea in which we designed and manufactured smart vending machines that accept cashless payments and enable real-time inventory and sales data tracking. This virtual pitch night was witnessed by over 400 attendees and three investor-judges from Sequoia Capital, Gobi Partners, and Xpdite Capital Partners.
June
Top 30 out of 150 high-potential startups globally in the Selangor Accelerator Programme (SAP) 2020 3rd Cohort.
We are thrilled to announce that Vechnology has been selected as Top 30 out of 150 high-potential startups globally in the Selangor Accelerator Programme (SAP) 2020 3rd Cohort. We were greatly appreciated the opportunity and the recognition from SITEC- Selangor Information Technology and E-Commerce Councill that strengthen Vechnology's role to reinvent the vending industry with the continuous innovative vending technologies solution on our own-build smart vending machines.
July
Top 3 out of 2,648 companies at K-Startup Grand Challenge 2020, Korea
Among the 2648 applicants from 118 countries, Vechnology has been selected and successfully graduated from K-startup Grand Challenge (KSCG) placed in the Top 3 out of 60 startups. KSCG is a startup inbound program organized and financed by the Korean government. As a result, Vechnology Co., Ltd. will be receiving further settlement support from the Korean government, as a part of assisting Korea's evolution into a prominent startup business hub as well.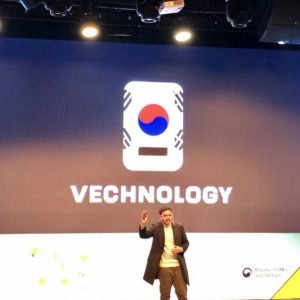 August
TOP 32 of SuperSeed II Championship by Gobi Partners
The goal of this platform is to empower the local startups by helping to develop further Malaysia's entrepreneurial scene and boost up-and-coming technological innovation startups. Through this championship, Vechnology was provided the opportunity to boost our businesses and unveil our potential in the Malaysian market.
First Webinar held at Vechnology – Helped More SMEs and Employees to Build Their Career with Smart Vending Machines
Since always, we receive a lot of inquiry about the question of "How to kick-start the vending machine business". Since then, Vechnology team has been working on helping the individuals by offering the first-ever live webinar during the lockdown period. We receive a lot of positive responses from the participants and we strive to continue the meaningful webinar from time to time with the aim to help our customers to start their entrepreneurial journey with smart vending machines.
September
First Industrial 3M PPE (Personal Protective Equipment) Vending Machine in Bintulu, Sarawak
The pandemic outbreak of COVID-19 is the greatest challenge for most societies, especially in the working environment. Companies have to adapt their new-way of safety standards in order to protect their employees in workplaces. Therefore, the focus area of 3M PPE vending machines supplied by Vechnology is to stock, track, dispense, and replenish PPE inventory. This is a custom approach to reduce costs, inventories, and administrative tasks by improving supply chain efficiencies, issuing and monitoring, and increasing worker's productivity.
"Startups that emerged today are born to help in solving problems." This is exactly what described Vechnology's role well. We are emerged to reinvent the vending ecosystem with our IoT and cloud vending technology!
October
Vechnology Is One Of The Chosen Startups To Become A Part Of The Digital Penang Community
Digital Penang Community had gathered a group of entrepreneurs based in Penang. This is the first-ever "Coffee and Curry Puff" sharing session between the startups in their challenges and applicable solutions for company growth.
November
Vechnology's Business Expansion – First Stop to Korea
Within the past two and a half months in Korea, while attending K-startup Grand Challenge (KSCG) Programme, Vechnology Co., Ltd. has officially incorporated in Korea and created job opportunities for the local talents. A team of two, Wai Yan and Yunji, has been defining the business development activities and resulted in forming partnerships with 7 big domestic and international companies in Korea, one of them being Danal, the biggest payment gateway company.
December
Webinar – Build Your Own Career During Economic Downturn
Vechnology understand that finding opportunity is key to go through the
economic downturn. So we held the webinar to share the effect of the recession on the personals and businesses. At the same time Provide tips and ways to create multiple streams of income to increase your financial security.