State-of-the-art Hardware: Durable, Functional, Reliable
Bringing together innovative technology and robust design for unmatched performance.
Embrace the home-grown innovative technology and robust design that is designed for Malaysians.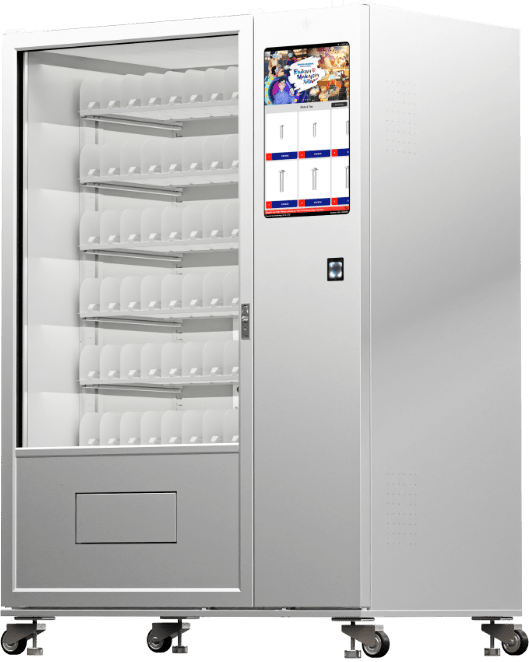 VE-
ALPHA
The Flagship Product Highlights: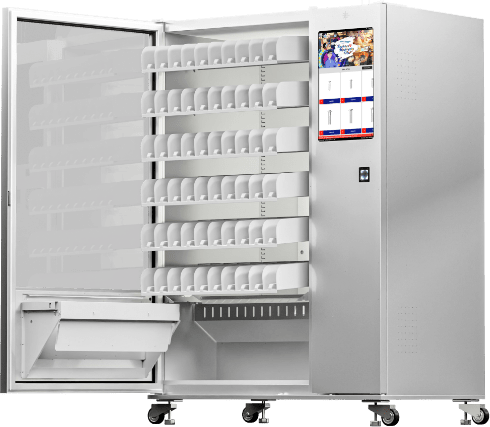 Large Capacity Product Slots
Holds up to 60 different SKUs with customizable product slots (6 rows x 10 columns).

22-Inch Capacitive Touch Screen
User-friendly and requires less pressure than traditional screens, improving user experience.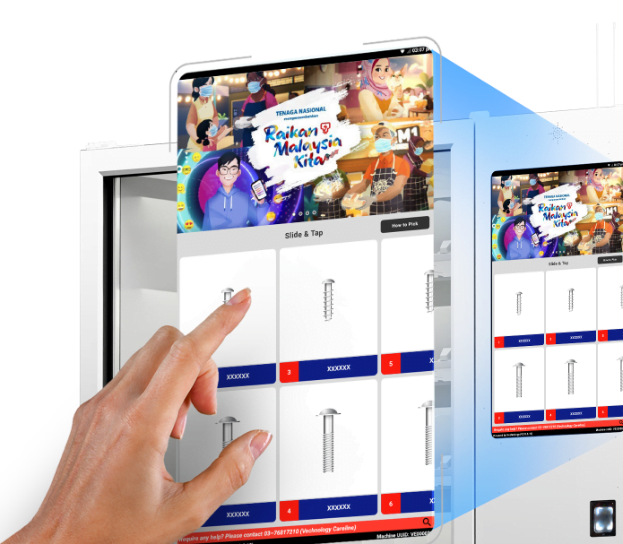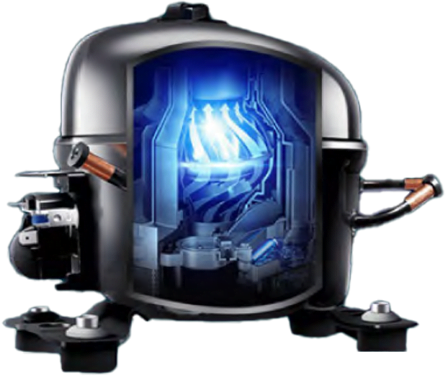 Hermetic Compressor
As a brand that intended to expand its business to more geographical areas in a cost effective way compared to brick-and-mortar retail stores.

Thermal Insulation
Thermostat foaming body with a magnetic thermal insulated door to reduce heat transmission and energy consumption.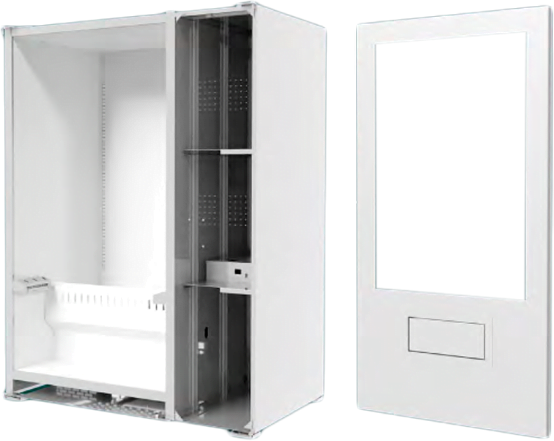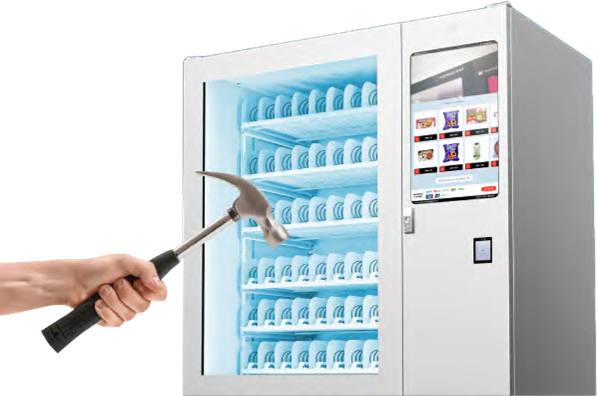 Double-Layer Tempered Glass
Scratch-resistant, absorbs external impact, and offers high transparency for clear product visibility.

Adjustable Tray & Slot
Customizable arrangements to maximise product display and prevent mistakes.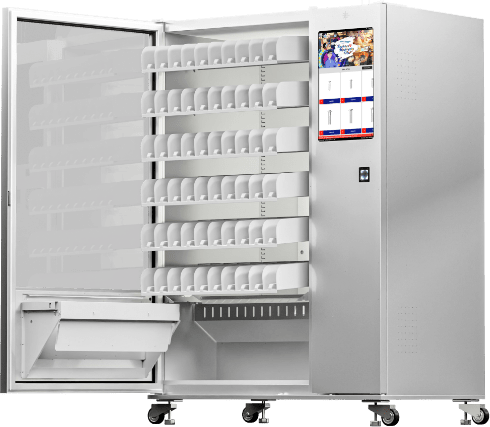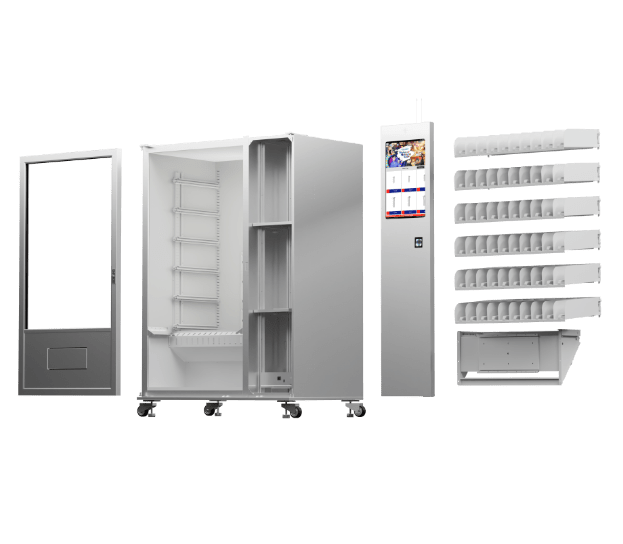 Additional Storage Cabinet
A mini warehouse to store your stocks alongside vending machines, which ease the goods transit and replenishment speed.