Vending machines are usually synonymous link with snacks and beverages. For anyone who rushing for a date or lacking a few extra touch up, cosmetic vending machine is here for you! This idea definitely a genius one. Girls always less beauty items in their cosmetic bag and desperate to get a new one. So imagine if you can shop for it all along the street, this must be a good news for girls!
Cosmetic Vending Machine is Getting Hot!
Recently there's famous beauty brands included Sephora and Benefit have stationed vending machines with their products at airport. No matter how well we pack for holiday trip, it is pretty sure that we will forget at least one essential item behind at home. So, the idea of placing cosmetic vending machine at airport definitely a brilliant especially for those who rush for boarding.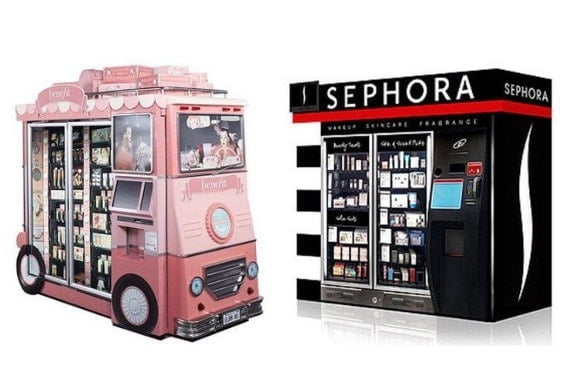 First Cosmetic Vending Machine in Penang!
First cosmetic vending machine is now available in Penang! This cosmetic vending machine is placing at residential area which able to bring convenience to residences. They provide variety selection of daily care and cosmetic items included lipsticks, eyebrow pen, foundation….. and even perfumes! Since people love easement, cosmetic vending machine solve their problem by getting beauty items without getting out from home to mall.
Worry about fragile packages or powder products which could be broken? Don't worry, here is a suggestion for you!
Truly innovative idea are readily for you. Let's take the initiative, Call us now !
Contact Number:
04-295 8663
04-295 8664
013-365 0013