One of the most widely asked question in starting an automated business is about " Which products should I sell in vending machines?"
We could say that this is a very subjective yet tough question. A lot of your vending suppliers will recommend you to choose a product that is in high demand and help you to generate real profits. But how are you going to find this specific product?
Why Sell Products With Vending Machines?
Before diving into product selection, you should have a clear picture of this uniqueness of automated business. This will definitely lead you to have a better idea on planning in the industry that you desire.
Vending machine business is a one-time investment where you just need to locate a machine and you are ready to kickstart your business. The exciting parts are you will be able to enjoy:
less overhead
lesser rental and electricity cost than a physical store
The operation hours are 24 hours, 7 days a week.
Freedom of working hours
These are just some of the benefits of choosing automated business over other businesses. Perhaps you are currently employed yet you might want to earn a better income. All you need to do is to find the right products to sell in vending machines.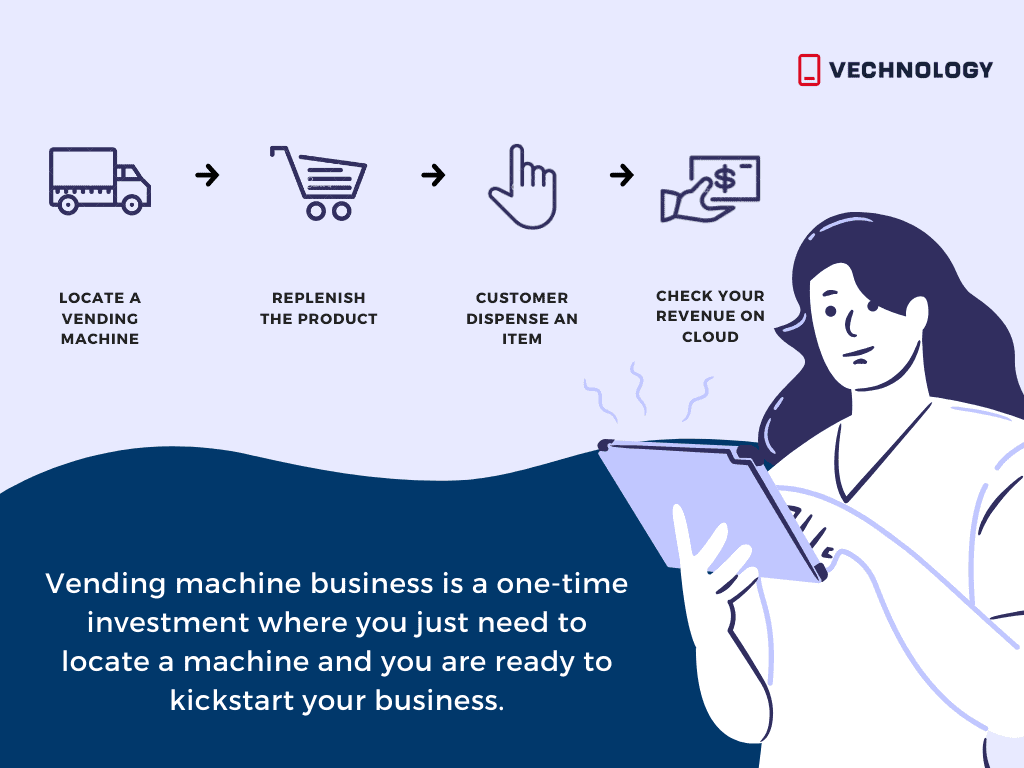 Men Are Changing, Are You Aware?
Based on the current situation, Personal Protective Equipment (PPE) products like masks and sanitizer have become our daily essential products. Those essentials naturally have become a need for indoor or outdoor. To ensure that face masks are made available at the fingertips among the society, Vechnology is now introducing the mask & sanitizer vending machine!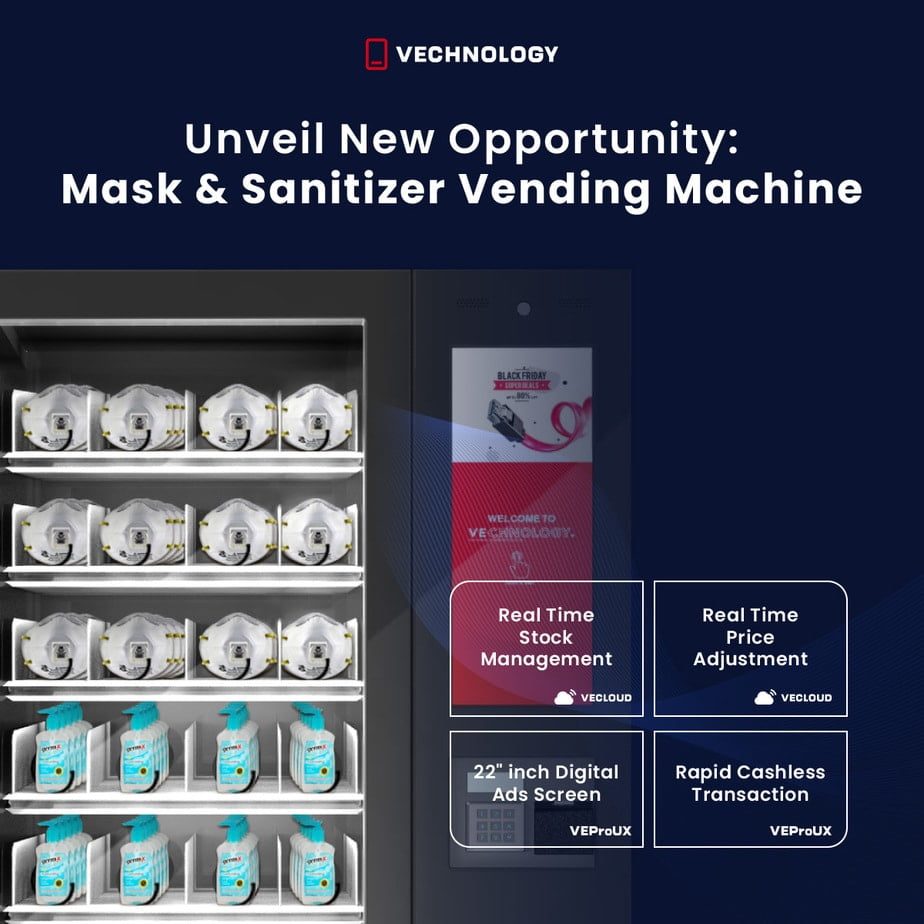 What You Can Do With The Mask & Sanitizer Vending Machine?
Not like the general can drinks vending machine that only fit beverages, you are now able to display various PPE products such as masks, hand sanitizers, disinfectants and other medical devices.
Informative & Interactive Display
In case there is some medical information that needs instruction, our vending machine allows you to show product information or video on our touchscreen to help your buyers to have better experience during the buying process.
Fast Dispense Within 6 Second With E-payment
If you are concerned about the "hygiene" during the dispense of PPE products, we are allowing the buyers to dispense their items through a cashless method where everyone will be able to lower the risk of virus transmission by avoiding the queues.
Cloud Computing System To Monitor Your Business Anytime, Anywhere
Our smart vending system that comes with a cloud monitoring system allows you to remote monitor your machine condition. In addition, it can send you a notification to inform you about product quantity or error.
The Ideal Location?
Residential areas! Everyone is now spending longer time in their house. They would rather stay at home than going out to purchase their essentials. We would also suggest you to place at public areas which has high traffic such as educational institutions, hospitals, factories, or park!
Let Us Help You To Get Start Mask & Sanitizer Vending Machine
Business is all about providing and fulfilling the needs of consumers! Let the current crisis become your turning point to success, and let us assist you in this opportunity to establish a business that will be profitable to you.