Industrial Vending Solution That Help Factories Reduce MRO Equipment Wastage And Unnecessary Costs
Industrial vending machines allow the automated process of dispensing and replenishing equipment. Now your employees are able to access 24/7 to the suppliers, and keep your operations running smoothly all the time.
Situation That Factories and Warehouses Faced:
Hardly To Get A MRO Items On Specific Shift
Warehouses cannot be operated 24 hours a day. There must be some specific days for the employees to get nothing from the warehouse.
Misuse, Loss, and Damage to the Equipment
You cannot be 100% sure that your MRO equipment is under security even if you have CCTVs as the misuse will still happen without a proper tracking system.
Difficulty to Track the Usage
You will still be facing these issues if you miss-track your MRO equipment and thus affect your operation as the employees failed to get the critical supplies.
Hard To Record Who's Using The MRO Items
Some of the warehouses required the employees to key in their name and usage manually, more traditionally, the employees just have to record by hand-writing.
Everything Can Be Solved With Our Industrial Vending Technology Solution!
Our Industrial Vending Technology Solution
Industrial vending machines are not just a tool for dispensing and replenishing items, but it is also a solution to increase transparency, credibility and save cost at your factories/ warehouses.
Limit Consumption of Tools & Supplies
Restriction is applied to all employees via VE Cloud to limit the product allocation.
Optimize the Access of Industrial Tools with RFID
Employees can access the spare parts without going through a long process and approval.
Visibility of Products in Real-Time
Able to evaluate real-time demand and movement of stock within the on-site field.
How Industrial Vending Machine Works
Complete a transaction with just 3 steps by using the innovative and high quality industrial vending machines.
Step 1:
Employee select their item through touch screen panel
Step 2:
Scan Employee's card
Step 3:
Item dispensed and collected from the push basket
Factories & Warehouses
• Allow your employees access to the equipment any time.
• Track who has access to which equipment. Eliminate theft and wastage on supplies.
• Get notice when the supplies are in low stock. Keep equipment in stock all the time.
MRO Equipment Suppliers
• Gain competitive advantage by entering the industrial vending machine industry.
• Gain new business opportunities with factories who are looking for innovative industrial vending solutions.
• Provide your industrial customers a more cost-effective and secure alternative to handle supplies.
Test Kit Dispensing Vending Machine
Industrial Vending Applications
Get the most out of your inventory by providing quick, simple and flexible access.
Personal Protection Equipment (PPE)
Fastener, Bolts & Nuts, Gadgets
Maintenance, Repair, Operation (MRO)
Maybank
Mcash
touch-and-go
Slide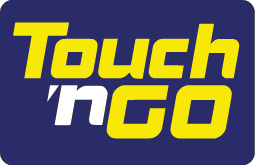 Slide
Slide